Wallply
An Archive of Breath Taking Imagery
- Lead User Experience Designer
- UX Strategist
- Business Model for Wallply
- Experience Maps
- High Fidelity Prototypes
Project Goal
The goal of this project is to redesign an existing application, which acts as a platform for image publishing.
Redesign the entire application
Analyze the existing brands in the image publishing market and align Wallply accordingly
Develop new strategies for customer acquisition and growing the user base
Find the red-routes, analyze existing problems in the platform.
Analyzing wallply's strengths and weaknesses, and the opportunities and threats that it faces
Weakness
Gaps in knowledge and expertise
Competing projects
Information gathering
Processes and systems
Threats
Competitor activity
Shortage of manpower
Very Rapidly changing market
Niche population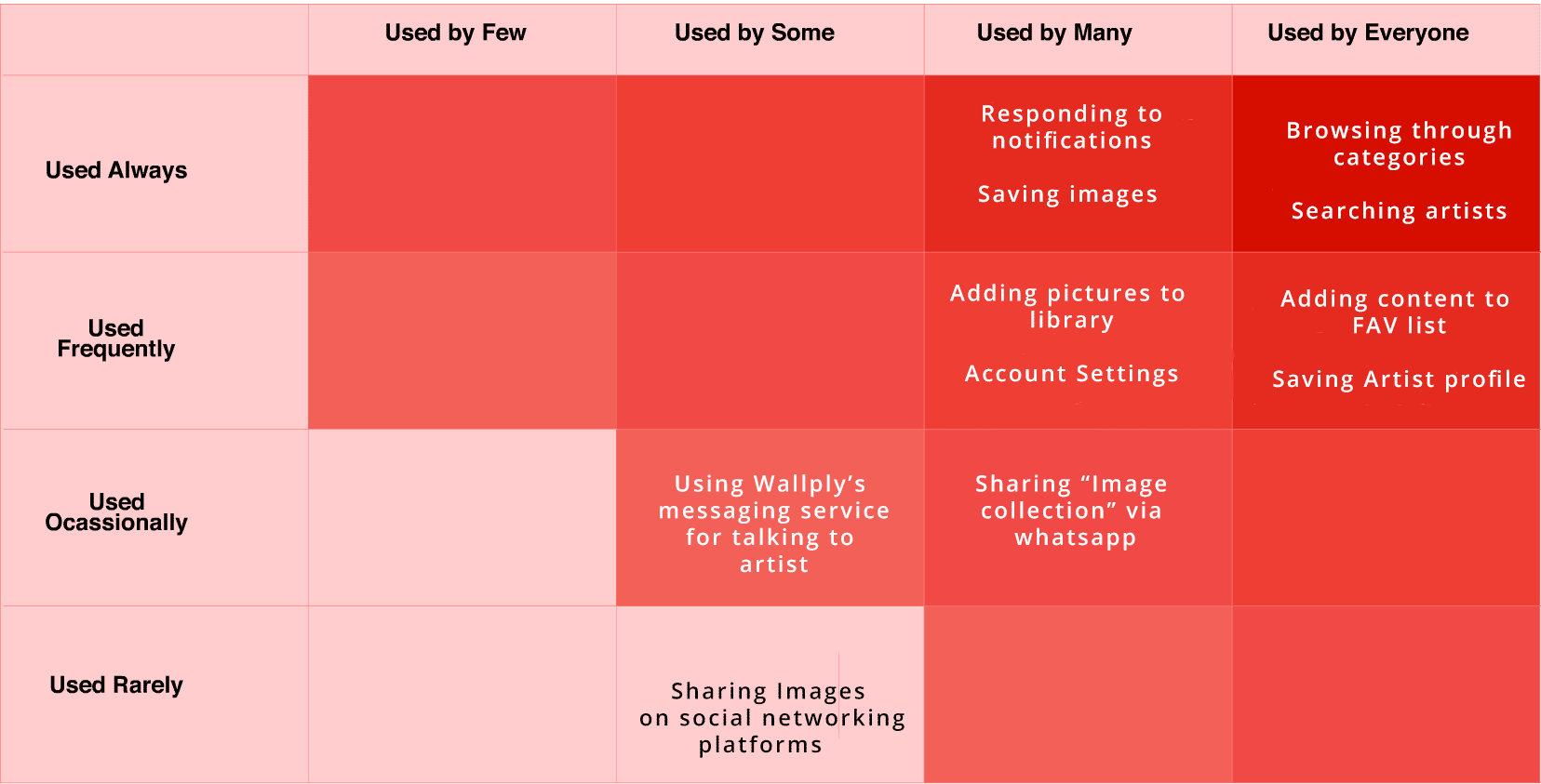 Measuring the User Experience using
HEART Framework
Google's HEART Framework helps measure the quality of user experience.
Adoption
Gaining new users of a product or feature.
Upgrades to the latest version
New subscriptions created
Purchases made by new users
Content Consistency –
Learning Branding
Never back-down on quality and detail
Push for iterative development rather, at once