User Experience Designer
(for web, smartwatch, smartphone)
High Fidelity functional prototypes for Web, iOS and Apple Watch
Health Care
Home Automation
How do we provide a better care to Elders at the comfort of their home ?
ElderCare enables care partners to stay connected to their elderly loved ones at the comfort of their home. It allows for an ethical monitoring of loved ones in real-time while at the same time create insights and notifications based on data gathered from the information e-management system and home surveillance devices.
There is skepticism with regards to privacy of information, tracking and watching the older citizens. This is additionally an ethical issue. The issues of power outages and interruptions is a major risk factor.
To create a platform that understands the medical condition of the elderly and the frequency of dosage of the medication, and aptly responds with predictions based on the data patterns.
To provide relevant insights useful for the caregivers to perform their duties and for children to stay on top of the well-being of their parents.
The vision of Eldercare is to provide a quality life for seniors, living independently.
"Conceptul Design

The ElderCare solution is for the family members and caregivers of the elderly to monitor the wellbeing of elderly in the comfort of their home instead of senior homes. ElderCare uses the data generated by various smart home devices (such as light, thermostat, camera sensors) and present them to the family and caregivers in a meaningful manner
ElderCare is designed to appeal to its users and must use design
elements that is native to the target device following design guidelines for each platform (iOS, Android, etc.). It is designed to be should be bold, and every attribute is crafted clearly to state its purpose, the information which is projected and organized is promising keeping the caregiver/family in control
ElderCare has the capability to identify uncommon patterns in their activities such as fall detection, forgot to take pill and send notifications to the family/caregiver accordingly.
ElderCare provides means for its users to innovate on new ways to take care of their loved ones - different from what they are used to. There is no tolerance for information overloading, or feeding the caregivers with irrelevant information. [ Per Nielsen (1995)] , As human memory is limited and recognition complements the UI rather than recalling.
ElderCare tends to be fluid and seamlessly integrates with all the platforms (web, mobile, watch) and provides notifications/reports to caregivers in real time. No matter on which device the user accesses the service.
*sensitive research data has been removed due to NDA compliance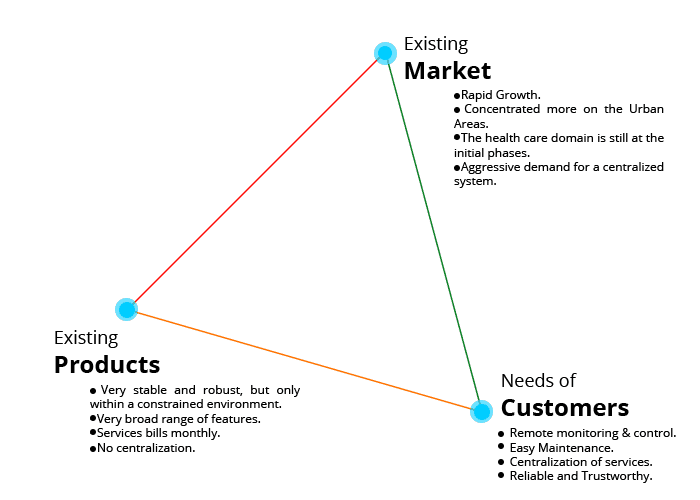 Field Studies revealed that 3 in every 4 users aged above 70 required assistance.

28 of 32 users reported that forgetting to take their medications on time was a huge concern.

"Requiring assistance" (f=20), "Urge to live independently"(f=8), "Keeping up with daily chores"(f=18), were few of the common themes observed in interviews
Census data (Canada, 2016) revealed that, compared to Rural areas a majority of elders live independently in Urban areas

Though there a majority of similar

platform

 like ElderCare every single on them lack "Data

Synchronization

", and "3rd part support"

Stakeholders interviews revealed their huge concern over privacy 
Platforms Covered
iOS – Mobile / Apple Watch
Android – Mobile/ Tablet
Web
Design Guidlines
Building Inspire
Best Promo
Proportion of the product covered
70 %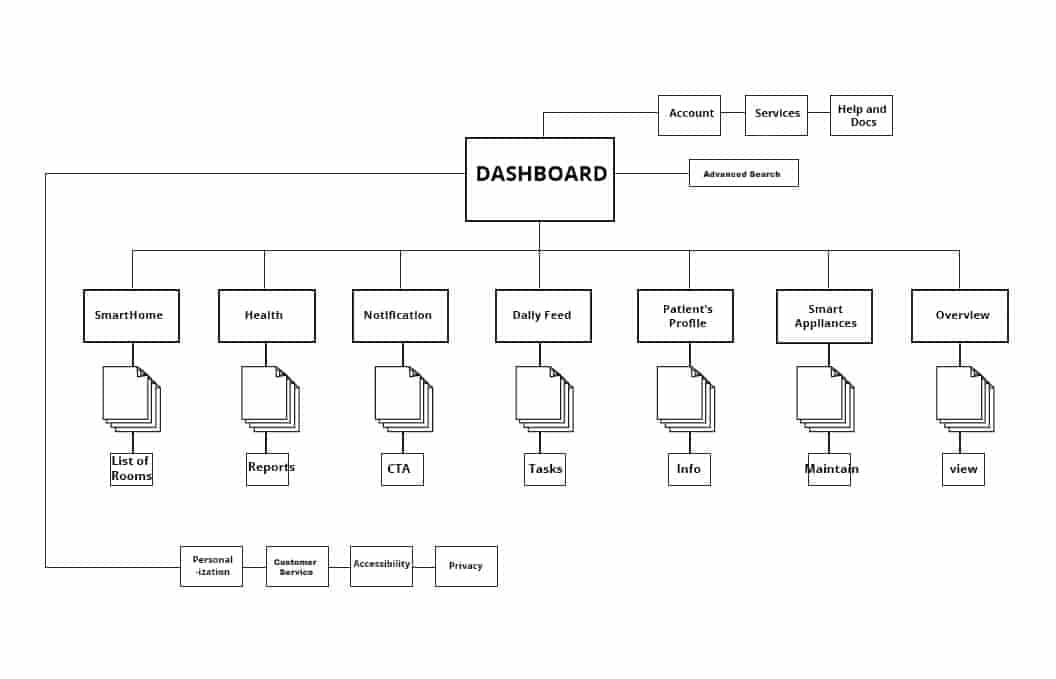 High Fidelity Prototypes
After series of iterations our team has developed the Medium Fidelity prototypes which were tested by our user base, during which we have incorporated significant changes on a rolling basis. The final polished product can be seen below
*Click on the image for full resolution
System Usability Scale (SUS)
Compliance Towards UX heuristics
Overall User Satisfaction